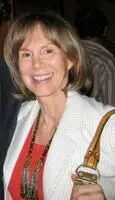 I'm a longtime Clinical Psychologist, licensed in California since 1985. My experience is extensive and diverse and my style is lively, reflective and warmhearted. It is my passion to figure out what is out of balance that impedes my clients' top functioning and then brainstorm the best, individualized interventions to help them become stronger, happier, and more integrated.
My training combines biology (BA in Biological Sciences, Stanford University) with psychology (Ph.D. in Clinical Psychology, Pacific Graduate School of Psychology). Within psychology, a Jungian orientation has been my touchstone. Taken together, these three educational tracks comprise the nexus of my approach to working with people--a combination that incudes mind (thinking and feeling), body, and spirit. Most of my clients are more developed in one or two of these areas, and I see it as my job ultimately to kindle some interest and growth in the underdeveloped areas as well. Over the years it's become clear to me that therapy results are enhanced by simultaneously cultivating better health and fitness, and deepened spirit. Wholeness is the goal.

After many years in practice, my tools as a psychologist are numerous and varied. I am equally at home with brief, solutions-focused therapy and with longer term analytical work. I use cognitive-behavioral techniques when they make sense, as they often do. The interpretation of unconscious material using dreams, art, and writing often forms a rich path of individualized guidance. Out-of-office sessions are appropriate sometimes, and may include a nice walk or meal when indicated therapeutically. And in today's busy world sometimes the use of teletherapy is a reasonable alternative to in-office sessions.

Along the way, my life experience has added greatly to my clinical repertoire. I have lived and traveled abroad, and studied several languages. I've raised two children who are now enthusiastic and productive young adults. I co-founded an accredited graduate school of psychology and a licensed out-of-the hospital birth center. I'm a trained childbirth educator, in the Bradley Method, and I gave birth at home. I'm a 20+ year breast cancer survivor, and experienced both conventional and alternative treatments for that. In the process, I became a health advocate and mentor, and have guided many people with serious illness to better health. Recently I've added geriatric therapy to my interests, and I have worked in several skilled nursing facilities. I've done volunteering with several community organizations, as well as my children's schools and Stanford University. I'm also a trained trader in the financial markets. I live clean and green, mostly organic, and enjoy the study of nutrition and health.

Bottom line, I strive to ignite a passion for mastery and wholeness in the people I work with, no matter what they bring to the table. I've earned my stripes, walk my talk, solve big problems, and never give up on anyone.
Education and Internships

BA in Biological Sciences, Stanford University
PhD in Clinical Psychology, Pacific Graduate School of Psychology
Pre-Doctoral Internship, Children's Hospital at Stanford
Post-Doctoral Internship, Kaiser Permanente Santa Clara

License

Licensed Psychologist in State of California, since 1985: PSY9172
Licensed Psychologist in State of Maryland: 1987 - 1992
Certifications

Jungian Psychotherapy, Zur Institute, 2015
Nutrition Advisor, Levels 1 & 2, Sanoviv Medical Inst., 2015-16.


Professional Memberships and Activities

Member of: American Psychological Association


Psychological Work: Private Practice Bay Area 1983-ongoing
Private Practice Potomac Maryland 1987-1992
Children's Health Council Stanford 1979-1983
National Institute for Dyslexia 1986-1991
George Washington Univ Health Plan 1988-91
Cancer Counseling Center, Bethesda, MD 1989-92
WomenCARE Santa Cruz 1992-1995
Vericare Behavioral Solutions 2008-2010.

Personal Development Study: Personal Jungian Analysis
Mentorship with Raymond Aaron in Directed Life
Study with Joel Bauer in Professional Development
Member of Peak Potentials Seminar Series
Graduate of Investools Program of High Distinction
Women's Studies in many forms
Nutrition Study with Bauman College
Request a therapy appointment online now:
You may request a therapy appointment online
here
.